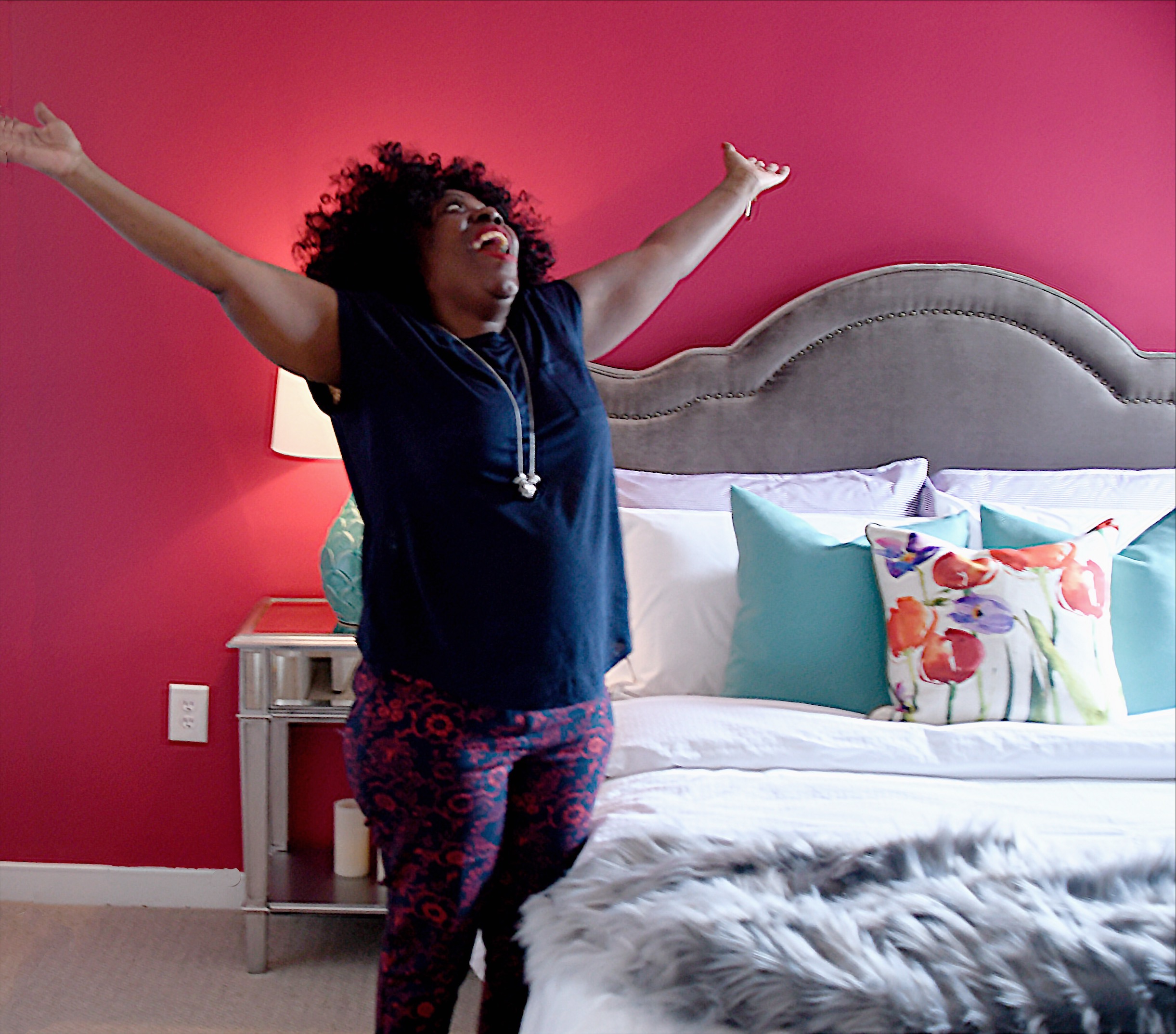 "You can't think of darkness in a place like this"
Our clients' reaction after the big reveal
From time to time life gives you the opportunity to pause and see things with perspective. My love for design and beautiful interiors has to do with how I like feeling at home, and how I believe people should feel in their own homes.
Room to Rebloom is a non-profit organization that creates healing environments for survivors of domestic violence; and I had the privilege of working with them on the transformation of a one bedroom apartment for a very special client :)
When I met with our client for the first time she told me she wanted happy colors on the walls - a very big challenge for a neutral girl like me. Little did I know I was going to end up using the most beautiful shade of robin's egg blue to create a cheerful living room, and a cherry jubilee accent wall in the glam lady-like bedroom. The most important part of it all was being able to create a beautiful, livable environment for a woman celebrating new beginnings.
This project reminded me again why I love interiors, and how important it is for all of us to support each other and spread a bit of joy, whenever possible.
I'm so thankful for this experience and for the amazing people that keep lifting my spirit with kindness. Thank YOU for always reading and for following my adventures. It means a lot! xx.
We installed, we assembled, we made magic happen!